ONLINE TRAINING CLASSES FOR PUPPIES & DOGS OF ALL AGES
During the current COVID-19 precautions we are introducing online live Q&A and on demand classes for new puppies or class for dogs of all ages. We want to make sure that you have the tools to continue or begin your training with your puppy.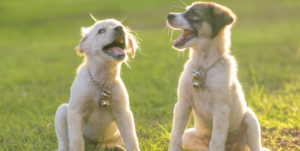 What you get:
Instruction and demonstration of reward based training exercises simplified and easy
Convenient live and recorded on demand classes
Feedback and question response by our trainers
All of your family can participate, great for kids too
For dogs of all ages: basic obedience classes
Five weeks of five 30-40 minute on demand classes available to you online
Five once a week question and answer small group sessions live
Join our in person classes immediately when ready



For Adults & Teens:
Intro to Marker Reward Training
Attention
Loose leash walking
Sit/Down/Stay
Come
Leave It/Drop It
Handling & Socializing
Good greetings/not jumping
Wait & Impulse Control
Targeting
A fun trick or two
For Puppies 8-18 Weeks Old:
Preparation for a new puppy
Household acclimation and schedules
Intro to Marker reward training
Crate training/Housebreaking
Attention/Sit/Down
Stay Beginnings/Come Beginnings
Leave it/drop it
Handling/Socializing Coaching w/ People & Dogs
Socializing to sounds & objects
Curbing and redirecting common puppy behaviors
Over 6 printable handouts including: socializing, crate training, schedules, exercise and appropriate play, handling for grooming
A fun trick or two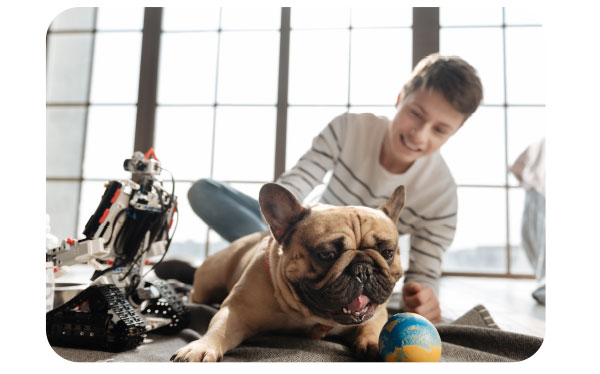 No need to wait for this pandemic to end. Start your dog training NOW!!!
Click the course button below to purchase the one you want
You will receive access to the courses online within 24 hours
Watch the videos in sequence & attend live sessions
You will have access to the printable handouts
Puppy Online Course
Adult & Teen Online Course